Reel Loco Marine Sales & Service, Inc. is a leading retailer of high-performance, new and used boats for sale in Pompano Beach, Broward County, Boca Raton, Fort Lauderdale, FL. As an authorized dealer of premier boat brands and manufacturers, we ensure that every one of our retail items meets our high standards of safety and functioning. In addition to our selection of top-of-the-line boats, we also offer a range of motor parts, boat parts, supplies and accessories to provide you with a full-service retail experience.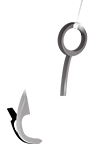 Boat sales
We are proud to offer an extensive selection of dependable and eye-catching boats for sale in Pompano Beach, FL. By retailing both new and used boats, we are certain that every client can find the perfect fit for their style and budget. We inspect each boat in our portfolio for safety and performance ratings so that you make a purchase you feel proud of and own a boat you can steer with confidence. Our business is an authorized dealer of notable brands, including:
Evinrude
Mercury
MerCruiser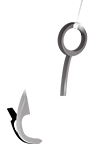 Outboard motor parts and sales
There is no denying that your motor is one of the most essential parts of your boat. When you have a motor that just can't be remedied, our business retails top-quality motors at competitive prices. As a business that specializes in outboard motor parts, we know the ins and outs of each motor available. This knowledge ensures that we offer clients only the best motor makes and models on the market.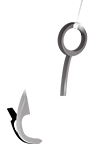 Parts & More
We go the extra mile to provide clients with a range of excellent spare parts, marine supplies and accessories for their boats. Whether you're in search of a new GPS or a
specific part for your outboard, our team will ensure you have everything you need to make your ideal boating excursion a reality.
---




---